I took these pictures the other day and wanted to share them.


Possibly a crepe myrtle tree. It's in the front yard of a house on my street, but it is farther east from our house. The people living there are trying for the 'untamed garden' look, I think.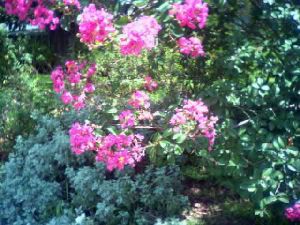 My Former Desk - Until last Friday, this was my desk.